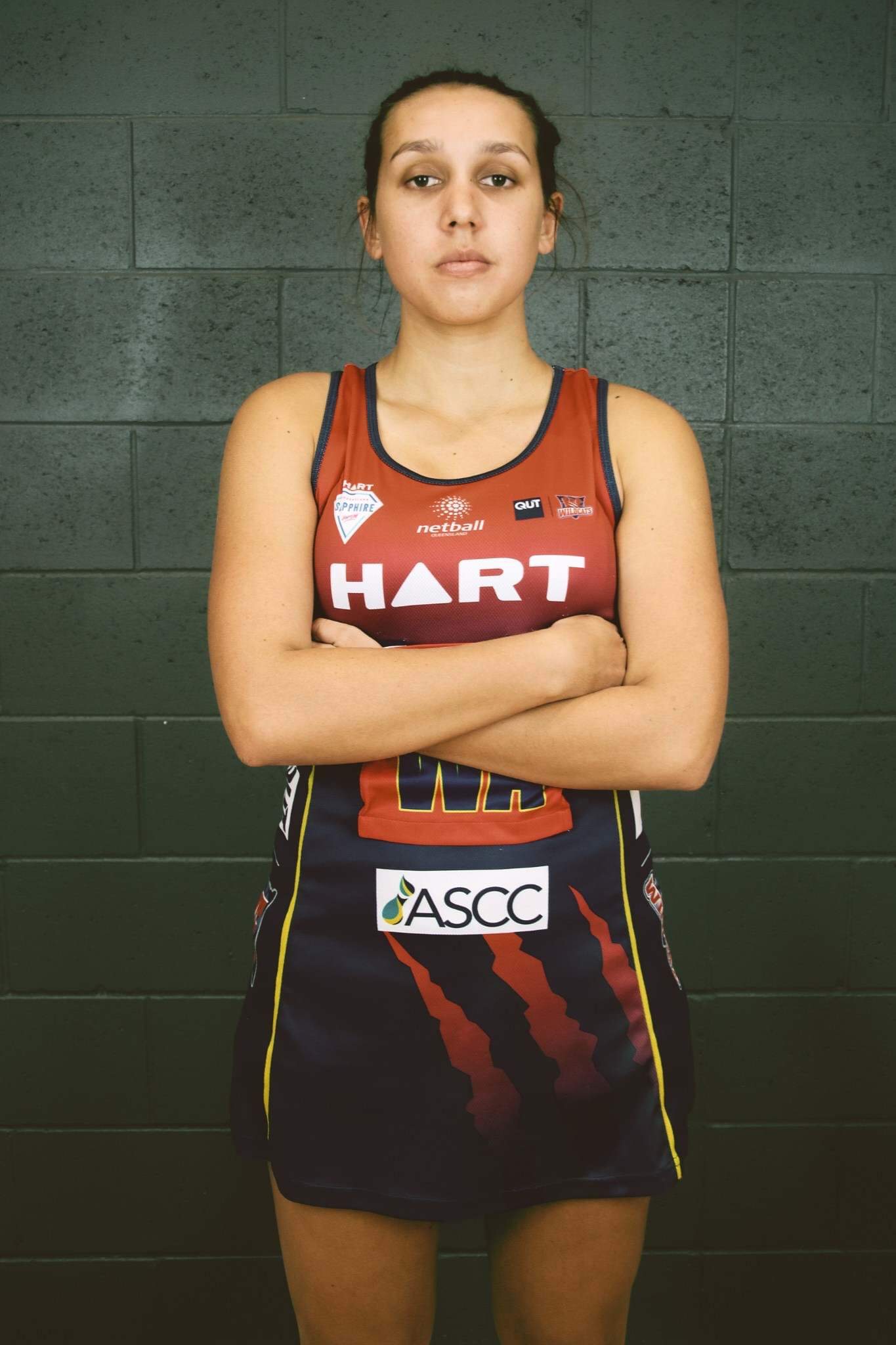 Name: Leesa Mi Mi
Nationality: Australian
Position: C WA
TeamSapphires
NationalityAustralian
Positions PlayedC WA
OccupationStudent/Waitress
What do I do outside of netball?I like to play touch football and hang out with my family.
My Netball role modelsMy three older sisters: Jemma, Kayla and Rebecca. I spent many years watching them play all their sports and learning from them in the backyard.
My favourite foodSushi
Who would play me in a movie?Jessica Mauboy
Representative HistoryQld 15s Schoolgirls, Australian Schoolgirls
Career GoalsTo make life long Wildcats friends and to improve my netball skills.